Stil: Breakcore, Metal
Label: Peace Off Digit
Katalognr.: POFFDIGIT27
VÖ-Datum: 28-04-2015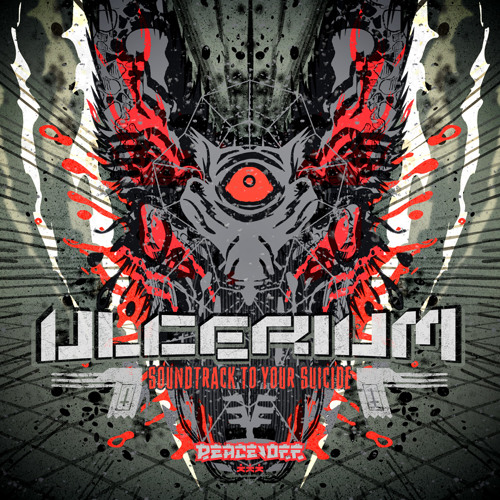 Tracklist:
01. Ulcerium - Accidental Suicide (Original Mix)
02. Ulcerium Feat. Mouhannad Ahmad - Entihari (Original Mix)
03. Ulcerium - Error Mental Error (Original Mix)
04. Ulcerium - Phase2 (Original Mix)
Previews:
Junodownload
Bandcamp
Watch Out Kids, another new signing to the stellar Peace Off Digit roster.
We are really proud to introduce you, Ulcerium, one of the first breakcore producers in the African continent
With this third release "Soundtrack to your suicide" Ep, Mahdi Riahi, guitarist from extreme metal projects (i the intruder / vomit the hate), delivers an Absolute kill-sound Ep
Featuring Mouhannad Ahmad, who sing in Arabic on one track "Entihari", Ulcerium, with this four varied trax, will push you to a frenzy madness.
Rotten basses, energic mangled breaks, distorted elements & blasting Home made guitar riffs, he brings the ruckus !!!
It's a gritty expedition into the edge of extreme breakbeat vivisection and sound system dynamics !